Real Reviews From Happy Customers
WHAT Your
Neighbors
ARE SAYING
Friendly, professional and hard working! Mike cleaned our panels during the bad weather. Our solar panels look brand new! We are impressed with his work! We highly recommend Hawaii Solar Panel Cleaning! We will definitely use his services again! Mahalo Mike for your excellent work!

Lance Wilson | Waiākea-Uka | Big Island
Got my solar panels sparkling clean! Mike is very knowledgeable and efficient. Glad to have gone to him.

Muranaka | Keaau, Hawaii
Reliable and honest! Great working with Mike!

Brenda J. Isa | Hilo, HI
Mike did a fantastic job and I highly recommend him and his company Hawaii Solar Panel Cleaning. 👍🏽🤙🏽

Kekau Kaaihili | Kurtistown | Big Island
Michael did an excellent job on cleaning our 25 solar panels in Volcano Village. Can highly recommend..

Ron Reilly | Volcano Village, Hi
Hard working even on a Tropical Storm day. Very reasonable price. He is very nice. Totally recomended.

Pei | Winning Orchards - Hawaii
The price was more than reasonable and Mike did the job even though it rained that day! Completely satisfied with the work, my panels look great, and I saw an immediate increase in energy production in the following days! Won't hesitate to call him again!.

Miles Chong | Hilo, Hawaii
Quick response to my call. Quick response to setting an appointment. Very prompt with appointment. Very professional and personable. Quality job. Affordable price for 28 PV panels, 2 Solar Water panels. Very Happy Customer..

Myron Rosehill | Hilo, Hi
Very professional, great work, great rates! Would highly recommend!

Wanda Quiocho Westmoreland | Kaumana, HI
Mike did a great job cleaning my second story PV panels. They're back up to producing full power again! I'll use his services again next time I need to have my PV panels cleaned.

Doug Simons | Hilo, HI
👍Mike did a great job, arrived early. Solar and Hot water panels were very brown. The increased performance of both systems is measurable, well worth the money spent.

Cole Ramsey | Keaau, HI
Very professional arrived as scheduled. Cleaned the panels to look like new. Very satisfied.

KC (Walter's Electric Inc.) | Big Island
Excellent solar panel cleaning. Will definitely use Mike again for solar panel cleaning and other cleaning services.

Malcolm Helm | Keaau, HI.

Extremely nice person. Always communicating with you. Does a great job! I have always wanted to find people I can trust. I have already found a mechanic for my cars and a plumber for my house. Now I've found someone for cleaning my PV panels.

Jon Tokuuke | Hilo, Hawaii
Mike did a great job, would definitely recommend him to clean your solar panels. Truly a good guy, job well done. Red

William Nicholson | Honokaa, Hawaii
Mike was 100% the best, good price, very professional and the solar panels turned out great. I would absolutely hire him again!

Reed Mahuna | Hilo, Hawaii
Mike did a great job on my panels. He was easy to do business with. Very honest and reliable. Will be using him in the future.

Wes Suwa | Hilo, Hawaii
Excellent customer service and thorough job. Very responsive to communications.

Andrea Duyao | Keaau, HI
Mike did a great job I'd recommend him.

Sheila Baldado | Hilo, Hawaii
Highly recommend the excellent service provided by Mike, owner of Hawaii Solar Cleaning Company. Impressed how quick and efficient he responded to my inquiry through their website and after talking with him and answering all my questions, I had no hesitation to proceed. Appointment was set, followed up by text reminders ... so easy! Showed up on time, panels were cleaned and very reasonably priced ... Very professional all the way!!!

Naomi Isa | Hilo, Hawaii
Professional, Affordable, Great Attention to Detail, Fast, Trusted!

Matthew Masuyama | Hilo, Hawaii
Mike is very good! His communication has been what I'm impressed with. From the time I called till the job was done, I've had emails and text messages letting me know what was going on. Would highly recommend.

Terri Onaga | Sunrise Ridge - Hilo
Prompt, professional, and did a great job!

Gail Buck | Pahoa, Hawaii
Mike is an amazing person! We all love the care that he takes when cleaning our photovoltaic panels at our restaurant. Excellent quality of service!! Thank you Mike for always doing an awesome job!

Mari Kobayashi Leung | Cafe 100
Called them to clean solar panels a couple of years after the system was installed. Was quoted a reasonable price. Not only did they clean the panels to perfection, they also cleaned skylights and solar water heater panels for no extra charge. Excellent service and excellent job. Highly recommended.

Rune Dahl | Holualoa, Hawaii
This company is outstanding, so professional, punctual and thorough. They are so careful to protect your solar panels with their method of cleaning. I highly recommend them!

Cindy Thomas | Pahoa, HI
Mike did a meticulous, careful, and thorough job of cleaning our solar panels. He does the job in accordance with the best practices recommended by solar panel installation companies, using soft brushes and purified filtered water.

Jay Kelley | Kaumana, Hawaii
Very responsive, timely, and excellent service for the money. I wish all businesses operated this way.

Timothy Johnson | Hilo, Hi
We had Mike clean our solar panels on our building. He was very professional and did a great job!

KUI Wong | Hilo, Hawaii
Hawaii Solar Panel Cleaning company provides service that is personable, professional, timely and thorough. I am very pleased with the ease of setting up an appointment, and the outstanding work using their cleaning method that protects the panels. I'm really happy with the results and highly recommend them!

Katherine Kean | Keaau, Hawaii
I requested an estimate and within a few days Mike was able to come over and do the work. My panels are about 12 years old and never professionally cleaned. The top rows were nearly solid brown. Mike did a fantastic job. The panels are as shiny as new, and producing at least double the output as I had been getting recently! I expect my next electric bill will much lower than last month. I can highly recommend Hawaii Solar Panel Cleaning!

Kristin Chiboucas | Hilo, Hawaii
Super responsive and very reliable. He did good quality work and showed pics of the aftermath which I really appreciated. Mike was friendly and super helpful with our solar panels. Will recommend him to everyone!

Chanelle Matsuda | Hilo, Hawaii
Great work!

David Leach | Kaumana - Hilo
Great response and service. Estimate and contract signed within 24 hrs and cleaning completed the next day. Arrived ready to work with the proper equipment. Before and after photos and an improvement in our power generation showed what proper maintenance can do. Mahalo Plenty

Jim Burnett | Keaau, HI
Prompt response and did an excellent job cleaning our solar cells. AND, Mike's pricing is reasonable.

Bob Heltemes | Kailua-Kona, HI
Mike is very professional. He owns this company, which does very large industrial jobs using his crew, in addition to small, residential jobs like ours, which Mike carried out on his own. He cleaned our solar panels on the roof, as well as our windows inside and out and screens. It is wonderful to have the solar panels giving us all their possible energy, as well as a sparkling view of Hilo. Not cheap, but reasonable for the high quality of work. I certainly recommend this company

Ruth Robison | Hilo, HI
Mike is the one to call if your solar panels need cleaning. I have 34 panels and they look brand new. He spent a lot of time on my roof cleaning ever so quietly I forgot he was up there. He takes pride in his work and cleans up after he's done. I'm happy and my panels are shiny👍🏼

Irene Chai | Hilo, Hawaii
Efficient, professional, thorough, very satisfied with service. Will certainly use him again.

Blanche Arakaki | Sunrise Ridge - Hilo
Michael is fast/ efficient AND solar panels look terrific!!!

Deb Sakurai/Horita | Hilo, HI
Mike did an amazing job on my PV panels. They look like new(installed 2014). I have no problem recommending Mike to my friends. Mike is very professional, and detailed. To top it off he is friendly and a nice guy.

Richard T | Hilo, Hawaii
Mike did an amazing job on my PV panels. They look like new(installed 2014). I have no problem recommending Mike to my friends. Mike is very professional, and detailed. To top it off he is friendly and a nice guy.

Virgil Medeiros | Hilo, Hawaii
Mike is a great guy to work with. Great communication, strong work ethic and excellence in performance. When you need your solar panels cleaned give him a call.

Sandy Ono | Hilo, Hawaii
The work was done quickly and efficiently. We are anxious to see what happens on our next electric bill.

Phillip Williams | Keaau, Hawaii
Mike was prompt in getting in touch with me after I left an email requesting his cleaning services for my PV panels. He arrived promptly by the appointed time and did a really thorough job. He even cleaned the two water heater solar panels. Very nice job!

Richard Nii | Hilo, Hawaii
Mike is always on time and does a great job. He is dependable and has a eye for detail. There is no one better....

John Tavares (Finest Kine Pool Services) Hawaii Island
Mike did a terrific job. Very friendly and accommodating. I will definitely recommend Hawaii Solar Panel Cleaning to my friends and family.

Pam | Hilo, Hi
We're ComMitted To Your Happiness
Super Awesome benefits for you to enjoy...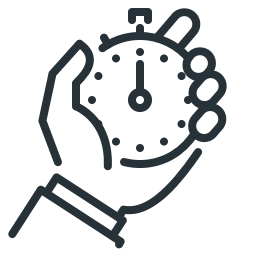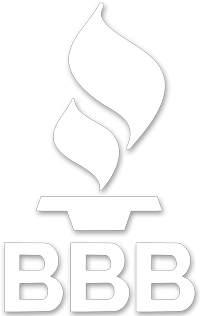 Licensed
Bonded & Insured
Working With Us Is Easy As...
The first part of our three-step process is getting you a fast quote for the work you need to be done, which breaks down everything we plan to provide during your service.
Once you receive your quote, the next step is to put together a project schedule that works around your busy life and is most convenient for you.
Now for the best part! Once we've given you your quote and set your project schedule, all you need to do is sit back and relax — we'll take it from here.