Solar Panel Cleaning
Done the right way
Let us help you save money and protect your investment
Hawaii Solar Panel Cleaning is located in Hilo, Hawaii. We provide professional solar and PV (photovoltaic) panel cleaning services for Big Island residents, as well as commercial customers on Hawaii, Oahu, Maui, Molokai, Kauai and Lanai.
Our trained technicians use rotating brushes designed specifically for cleaning solar panels. When combined with deionized water, this eco-friendly method ensures a thorough and safe cleaning process, optimizing the performance and extending the lifespan of your solar energy system.
3 Reasons Why you should clean your solar panels
Discover the Benefits of Clean Solar Panels
Real Reviews From Happy Customers
WHAT Your
Neighbors
ARE SAYING
Mike is an amazing person! We all love the care that he takes when cleaning our photovoltaic panels at our restaurant. Excellent quality of service!! Thank you Mike for always doing an awesome job!

Mari Kobayashi Leung | Cafe 100
Very professional, great work, great rates! Would highly recommend!!

Wanda Quiocho Westmoreland | Kaumana, HI
Mike did a meticulous, careful, and thorough job of cleaning our solar panels. He does the job in accordance with the best practices recommended by solar panel installation companies, using soft brushes and purified filtered water.

Jay Kelley | Kaumana, Hawaii
We had Mike clean our solar panels on our building. He was very professional and did a great job!

Pei | Winning Orchids LLC, Big island
Called them to clean solar panels a couple of years after the system was installed. Was quoted a reasonable price. Not only did they clean the panels to perfection, they also cleaned skylights and solar water heater panels for no extra charge. Excellent service and excellent job. Highly recommended.

Rune Dahl | Kailua-Kona, HI
Hawaii Solar Panel Cleaning company provides service that is personable, professional, timely and thorough. I am very pleased with the ease of setting up an appointment, and the outstanding work using their cleaning method that protects the panels. I'm really happy with the results and highly recommend them!

Katherine Kean | Keaau, Hawaii
Reliable and honest! Great working with Mike!

Brenda J. Isa | Hilo, Hawaii
Hawaii's Top Rated Solar Panel Cleaning company
We're ComMitted To Your Happiness
Super Awesome benefits for you to enjoy...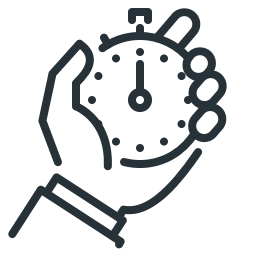 Licensed
Bonded & Insured

Solar Panel Cleaning Done the Right Way
How Can We Best Serve You?
Click A Box To Learn More About Each Service
Working With Us Is Easy As...
The first part of our three-step process is getting you a fast quote for the work you need to be done, which breaks down everything we plan to provide during your service.
Once you receive your quote, the next step is to put together a project schedule that works around your busy life and is most convenient for you.
Now for the best part! Once we've given you your quote and set your project schedule, all you need to do is sit back and relax — we'll take it from here.