Residential Solar Panel Cleaning
Hawaii's Top Rated Solar Panel Cleaning company
Is rainfall sufficient to clean solar panels in Hawaii's tropical climate?
Solar panel cleaning in Hawaii presents unique challenges. Our tropical climate, characterized by high humidity, causes mildew to accumulate rapidly on the solar panel's surface. Rainfall alone cannot effectively remove mildew, just as it doesn't wash away mildew in your shower. Paradoxically, you can't use bleach, vinegar, or scouring pads to clean solar panels as you might on bathroom tiles because they could damage your solar panels.
In addition to high humidity and mildew, Hawaii also has to contend with salt spray, acid rain, and volcanic ash, all of which are corrosive to your solar panels.
Hawaii Solar Panel Cleaning uses deionized water, which contains no minerals, preventing the formation of water spots. Our method of cleaning safely and effectively cleans solar panels without the need for chemicals. Deionized water typically has a neutral pH of around 7, making it environmentally friendly and is safe to use around your pets, fish ponds and vegetation around your home.
Real Reviews From Happy Customers
WHAT Your
Neighbors
ARE SAYING
Mike did a great job, would definitely recommend him to clean your solar panels. Truly a good guy, job well done. Red

William Nicholson | Honokaa, Hawaii
Extremely nice person. Always communicating with you. Does a great job! I have always wanted to find people I can trust. I have already found a mechanic for my cars and a plumber for my house. Now I've found someone for cleaning my PV panels.

Jon Tokuuke | Hilo, Hawaii
Prompt response and did an excellent job cleaning our solar cells. AND, Mike's pricing is reasonable.

Bob Heltemes | Kailua-Kona, HI
Friendly, professional and hard working! Mike cleaned our panels during the bad weather. Our solar panels look brand new! We are impressed with his work! We highly recommend Hawaii Solar Panel Cleaning! We will definitely use his services again! Mahalo Mike for your excellent work!

Lance Wilson | Waiākea-Uka | Big Island
Great response and service. Arrived ready to work with the proper equipment. Before and after photos and an improvement in our power generation showed what proper maintenance can do. Mahalo Plenty!

Jim Burnett | Keaau, Hawaii
Very professional, great work, great rates! Would highly recommend!!

Wanda Quiocho Westmoreland | Kaumana, HI
Mike is the one to call if your solar panels need cleaning. I have 34 panels and they look brand new. He spent a lot of time on my roof cleaning ever so quietly I forgot he was up there. He takes pride in his work and cleans up after he's done. I'm happy and my panels are shiny👍🏼

Irene Chai | Hilo, Hawaii
Frequently Asked Solar Panel Cleaning Questions
3 Reasons Why you should clean your solar panels
"Unleash Solar Potential: Discover the Benefits of Clean Panels"
Hawaii's Top Rated Solar Panel Cleaning company
We're Committed To Your Happiness
Why Choose Hawaii Solar Cleaning Company?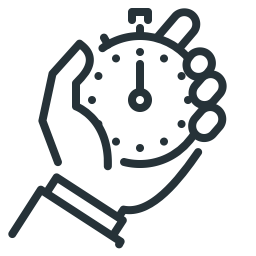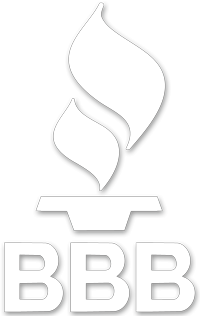 Licensed
Bonded & Insured
Working With Us Is Easy As...
The first part of our three-step process is getting you a fast quote for the work you need to be done, which breaks down everything we plan to provide during your service.
Once you receive your quote, the next step is to put together a project schedule that works around your busy life and is most convenient for you.
Now for the best part! Once we've given you your quote and set your project schedule, all you need to do is sit back and relax — we'll take it from here.